Short collaboration projects

Knowledge coupon projects
A knowledge coupon is a offer to small and medium-sized enterprises (SMEs) with no or limited experience collaboraging with knowledge institutions. With a knowledge coupon, companies can get a subsidy of up to DKK 100,000 for buying knowledge or collaboration with a publick knowledge institution.


Cases: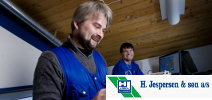 The electrical contractor H. Jespersen & Søn A/S in Hirtshals on the West Coast of Denmark will soon be presenting a unique solution for home automation, thanks to the knowledge voucher system and qualified help from CISS.
---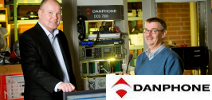 The wireless-communication manufacturer DANPHONE has saved valuable time by making use of the special knowledge voucher system which gives companies financial subsidies for the purchase of knowledge from university minds.
---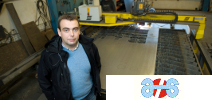 The steel production plant aoes A/S in Northern Jutland has made use of a knowledge voucher for collaboration wtih CISS and expect to reduce wastage and save money on steel bars
---
InfinIT mini projects
Under the auspices of the InfinIT innovation network, companies get the opportunity to collaborate with CISS in mini projects, during which at least two companies collaborate with a number of the research competences in the innovation network in a short collaboration project (app. 3 months) on a specific challenge or need that the company is facing.